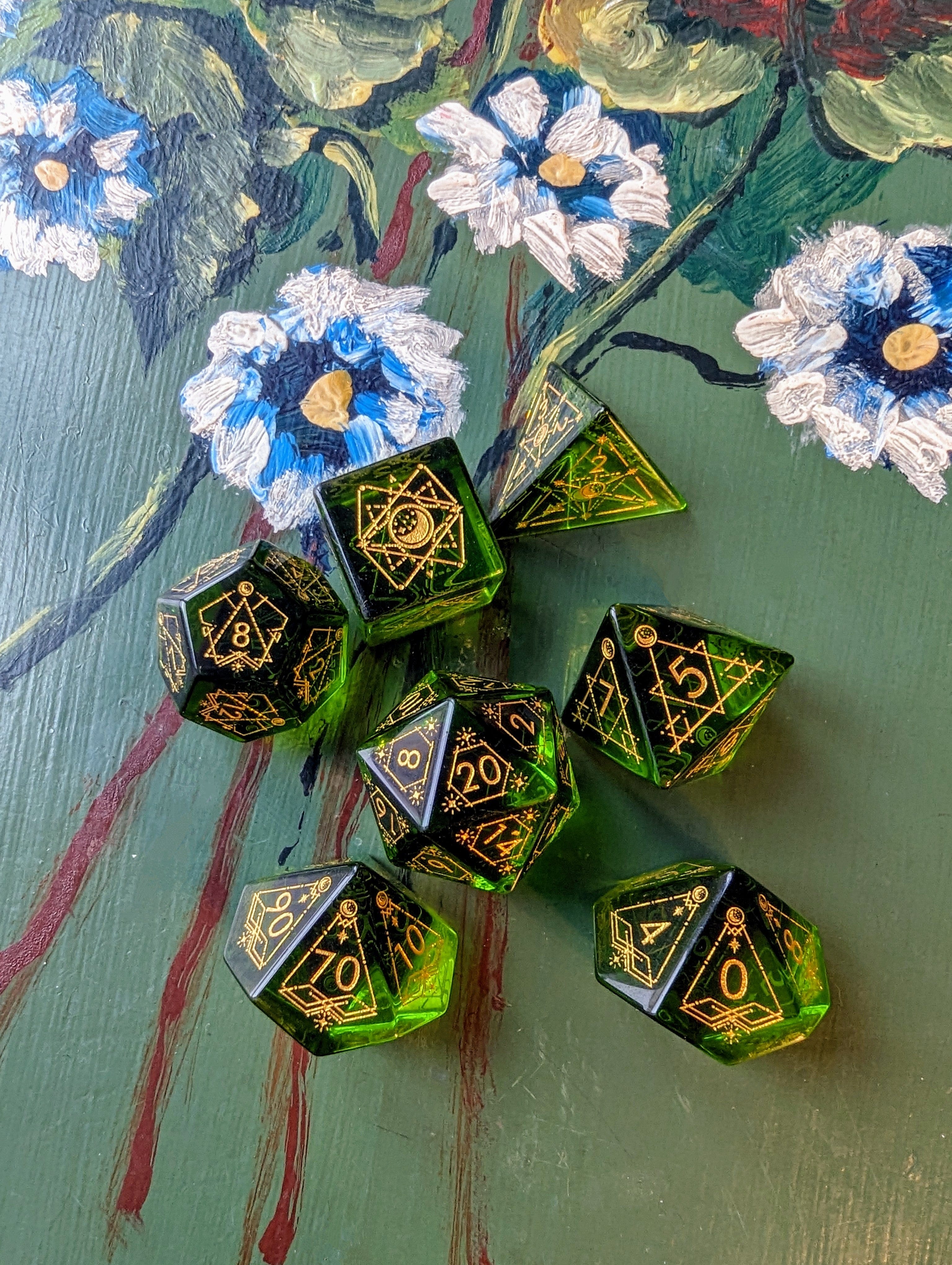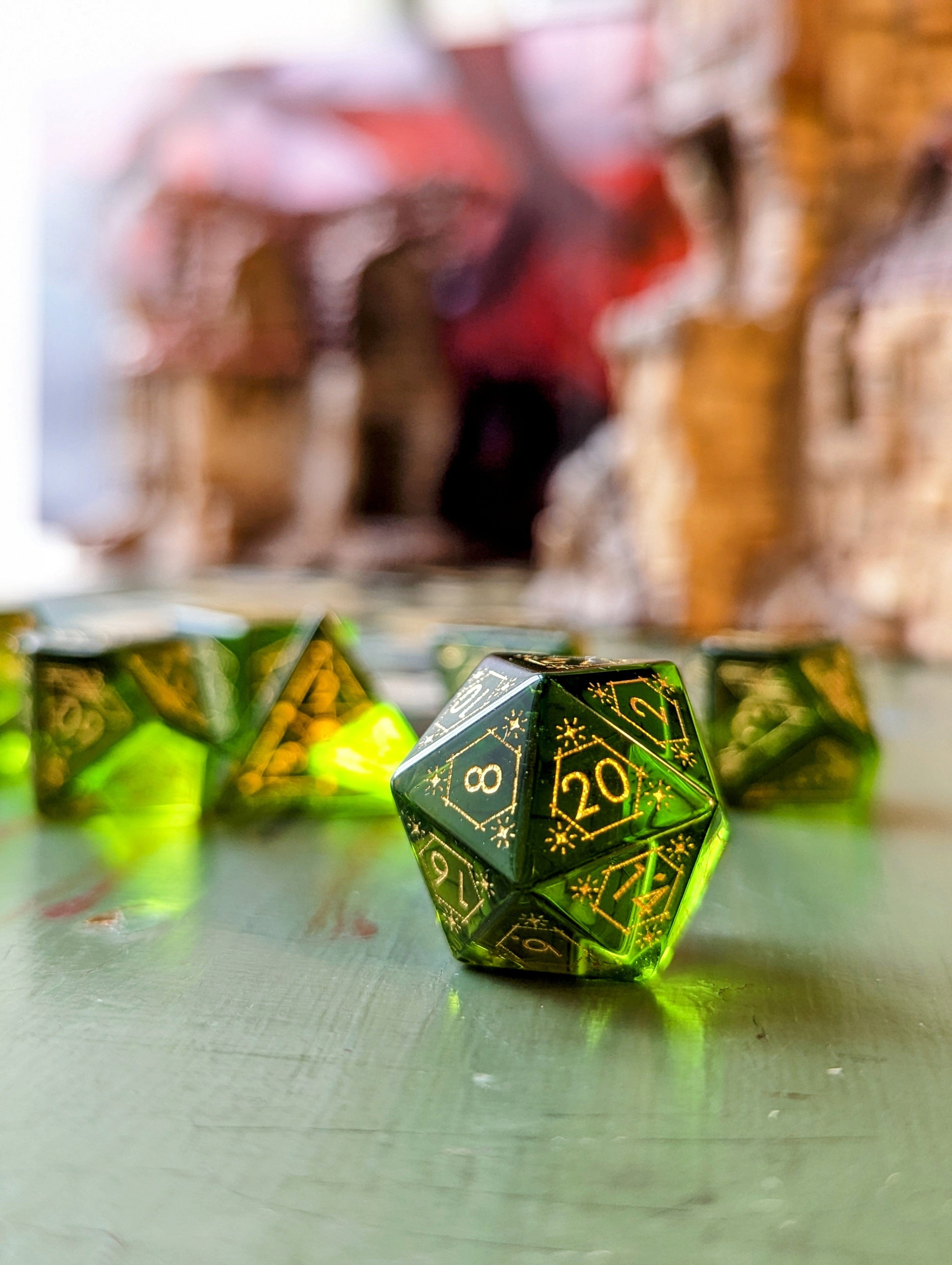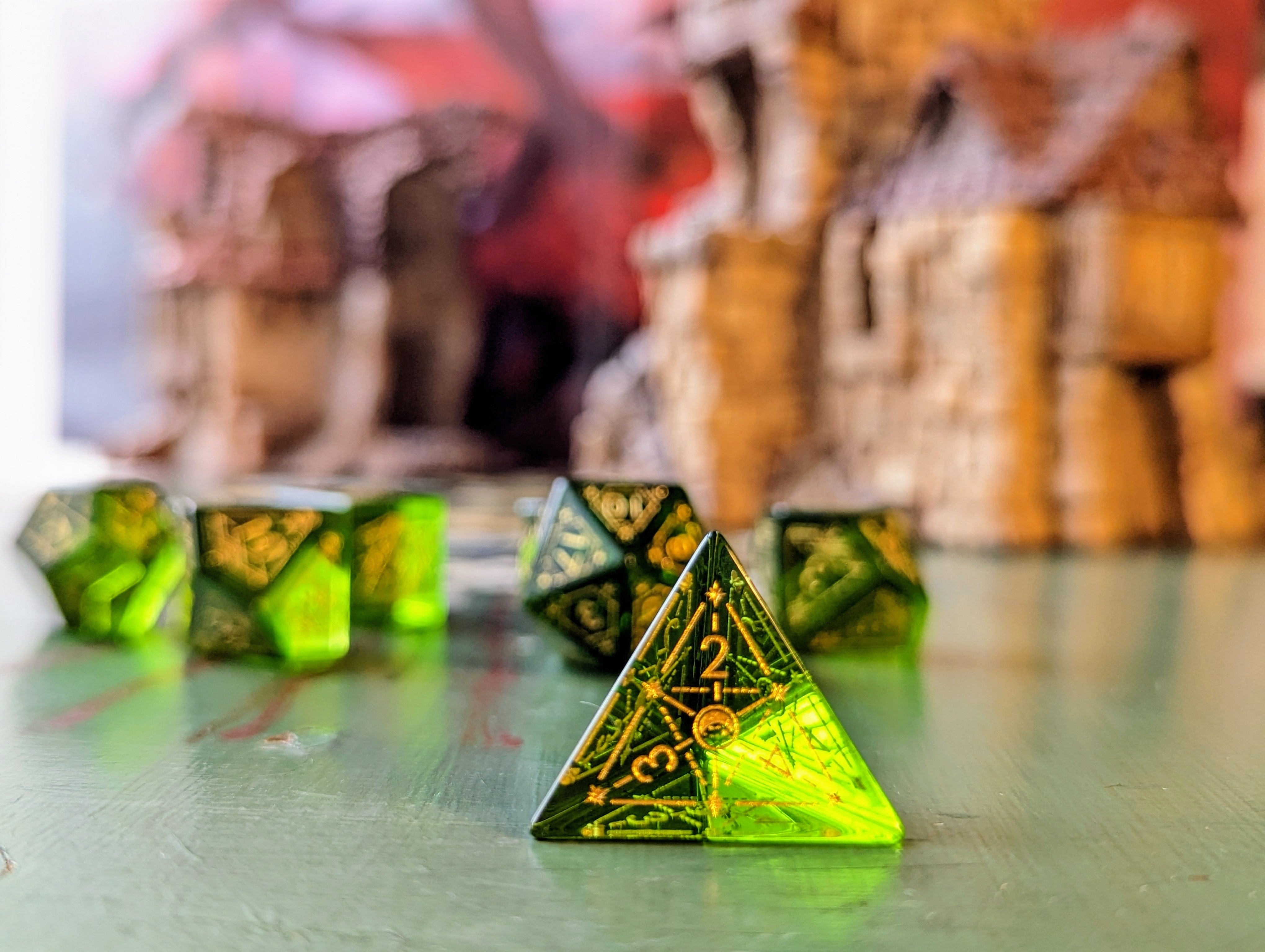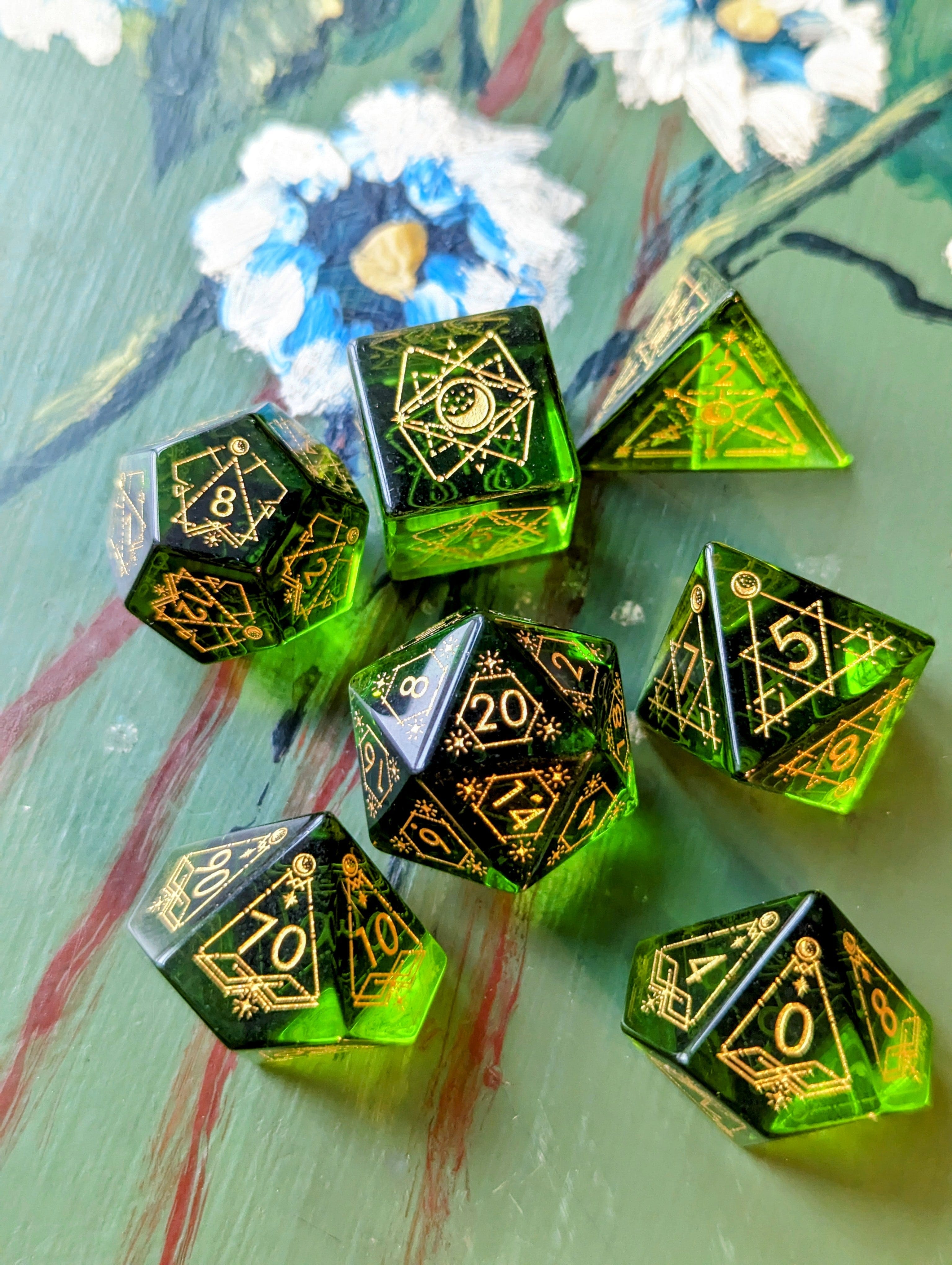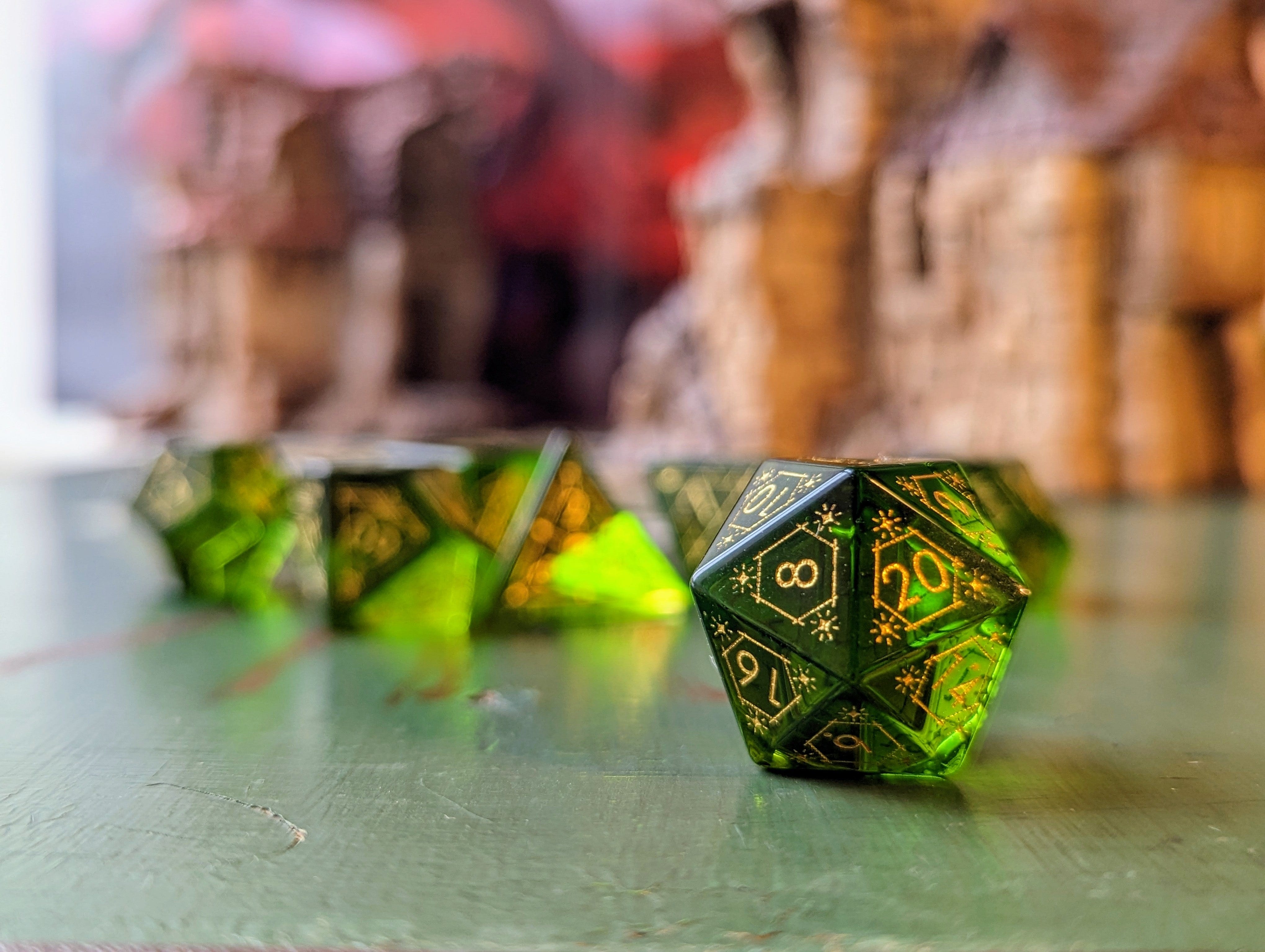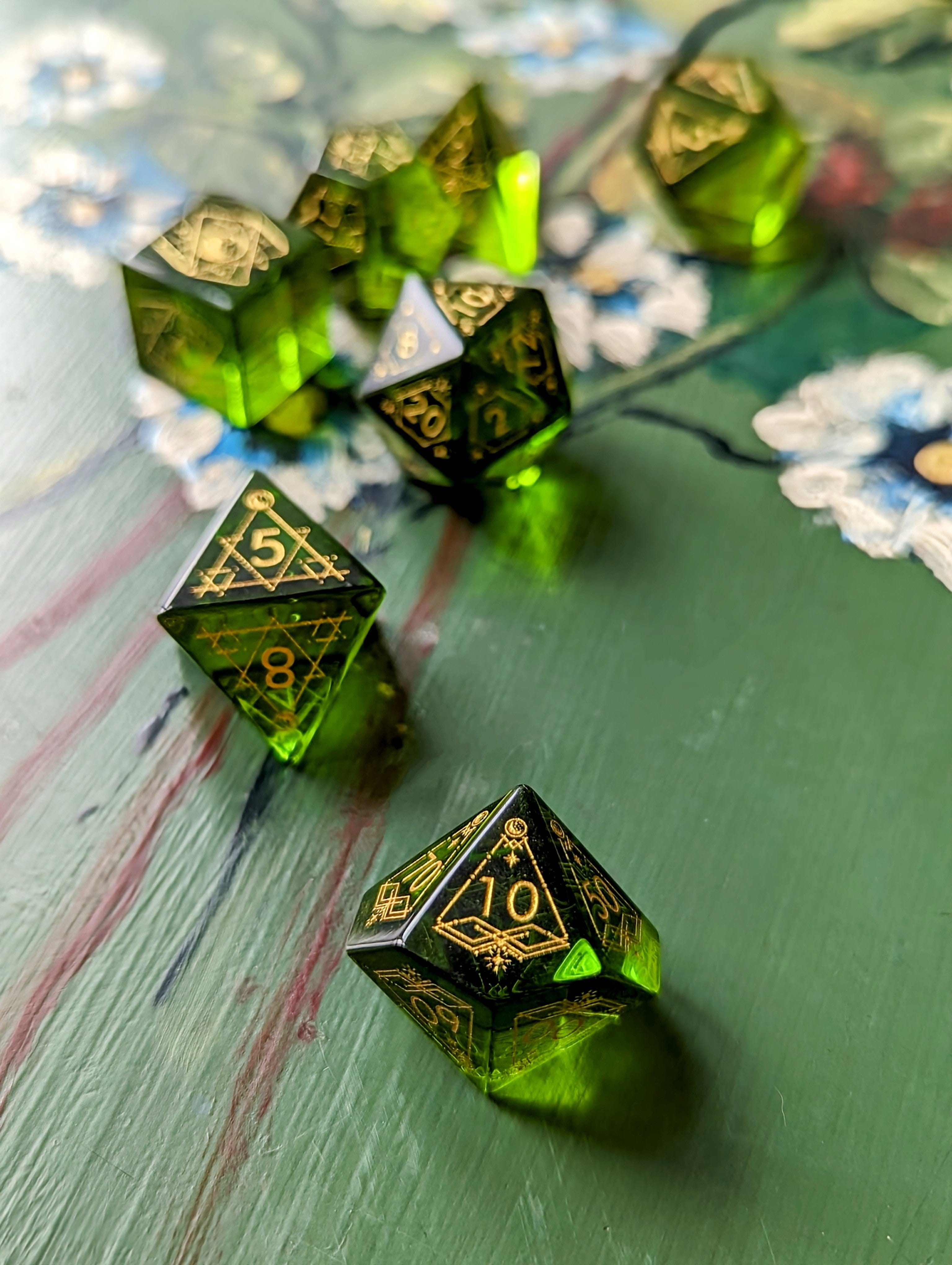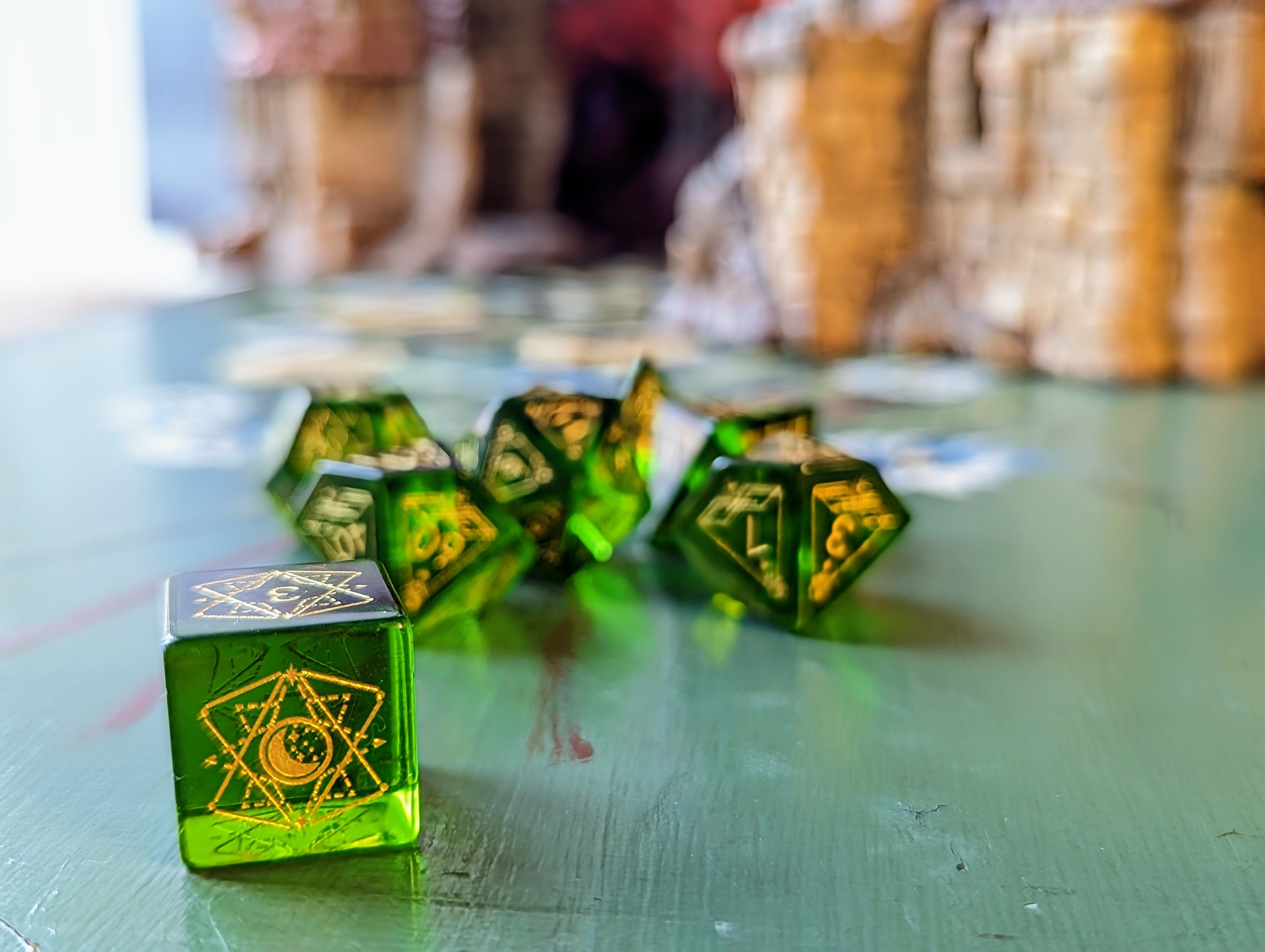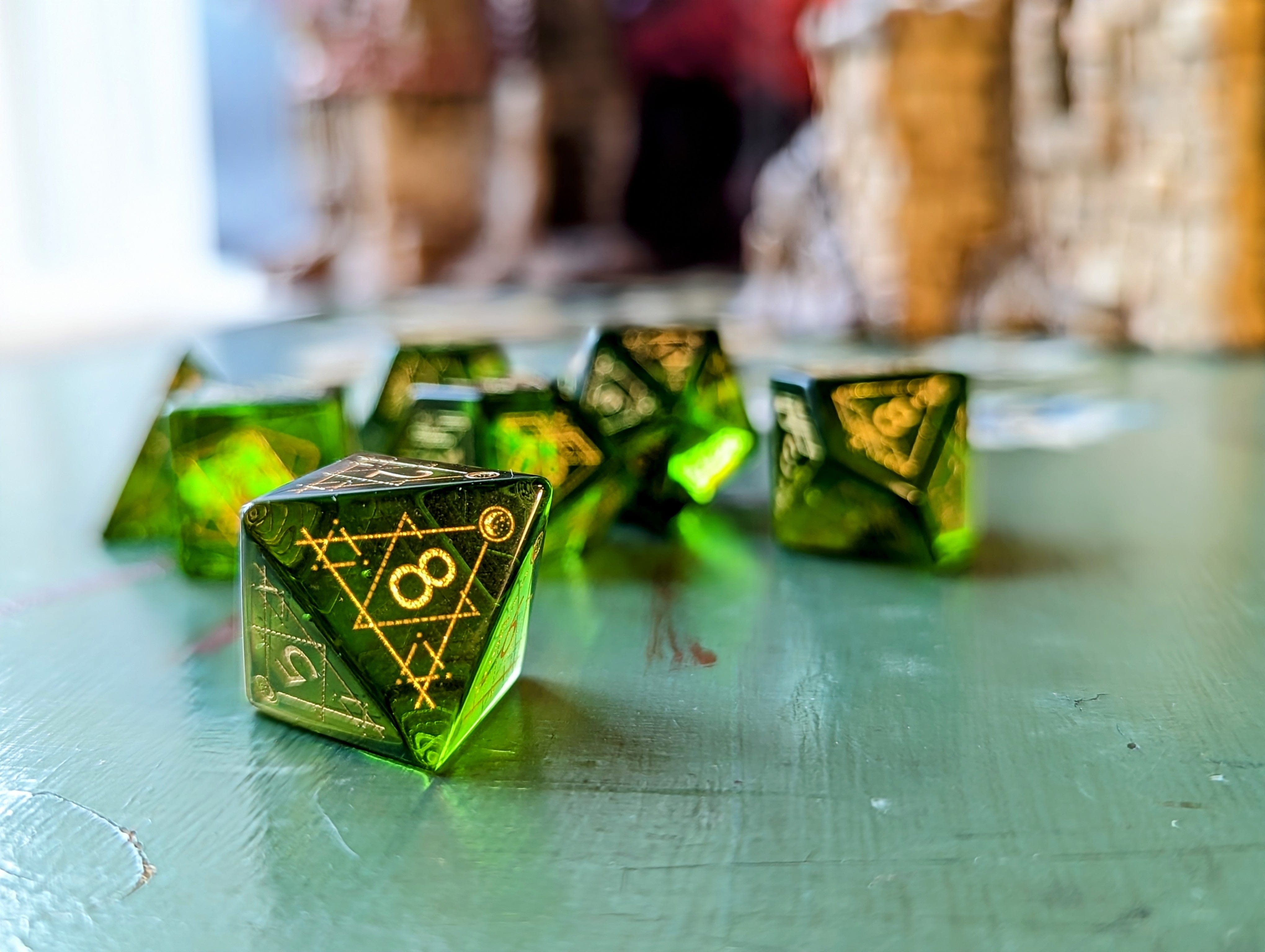 Green Moon Druid - RPG Dice
At the intersection of the pulse of nature and the ancient wisdom of the moon, brings "Green Moon Druid - Glass Roleplaying Dice." Created especially for the Dungeons & Dragons player who treads strongly in the rhythm of nature and seeks magic in every roll of the dice.
✨ Druidisk Design: These cubes capture the essence of a druid under the moonlight - the deep green glass shimmers with the power of nature and the mystery of the moon.
🍃 The Touch of Nature: Inspired by the secrets of the woods and the druids' ability to shape nature, these dice will add a depth of enchanting beauty to your game.
🐉 Your Adventure, Your Power: Whether you're moving through dense forests, ancient ruins, or facing sinister creatures, these dice will be your most reliable tool, filled with Druidic magic.
Let nature and the moon guide you in your next Dungeons & Dragons adventure. 
Sale price

$73.00 USD
Regular price
(/)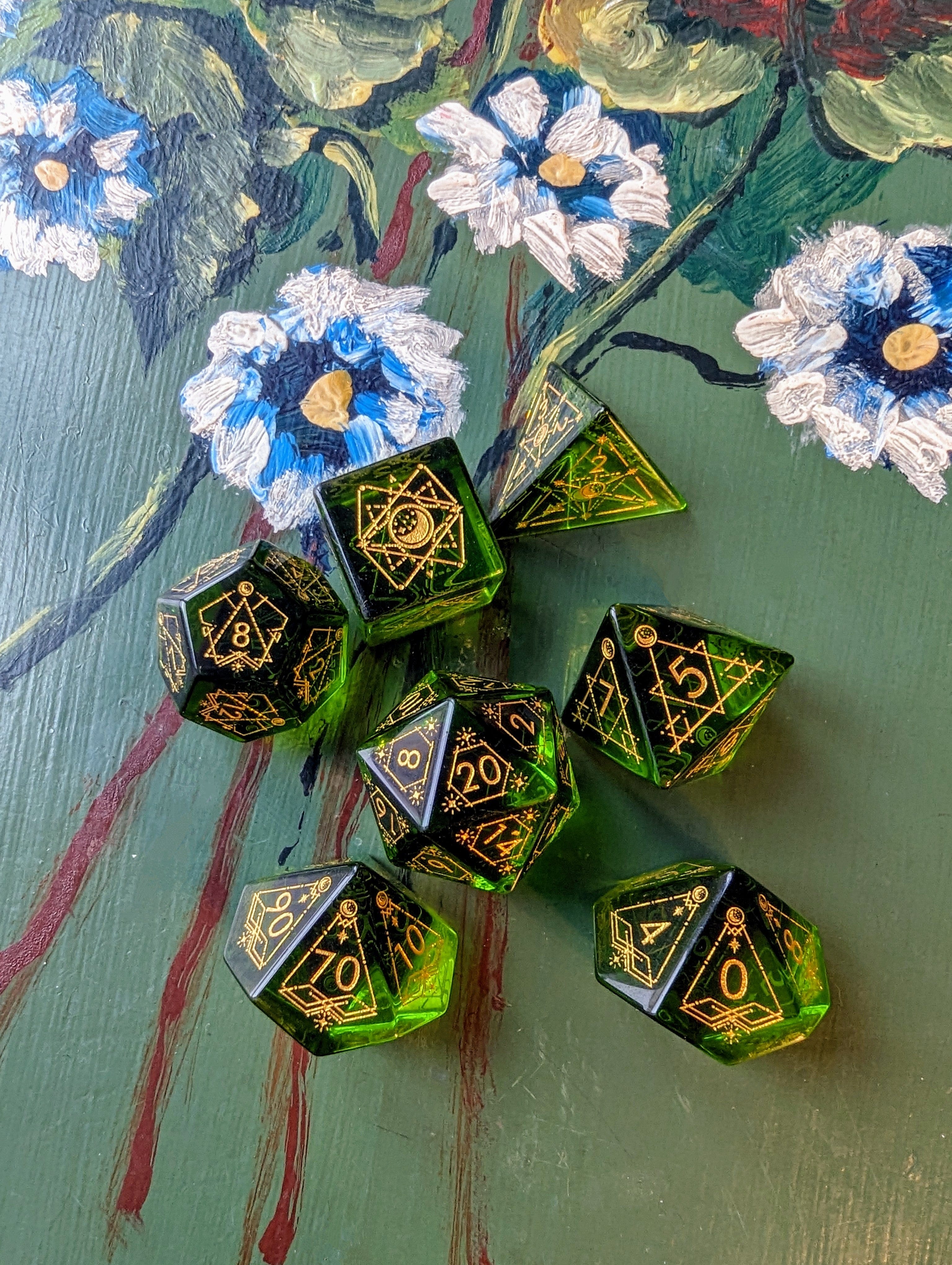 Green Moon Druid - RPG Dice
Sale price

$73.00 USD
Regular price
Choose options