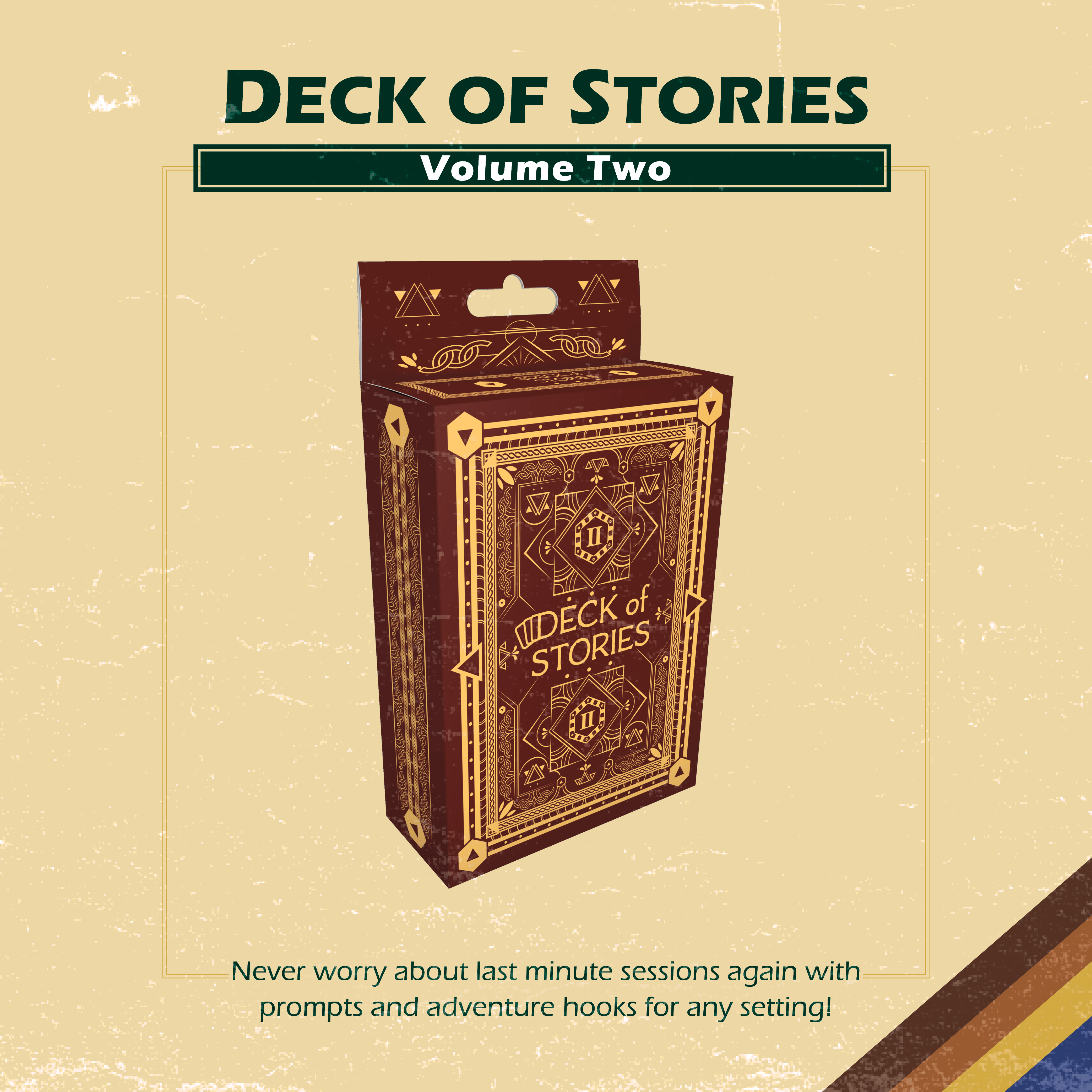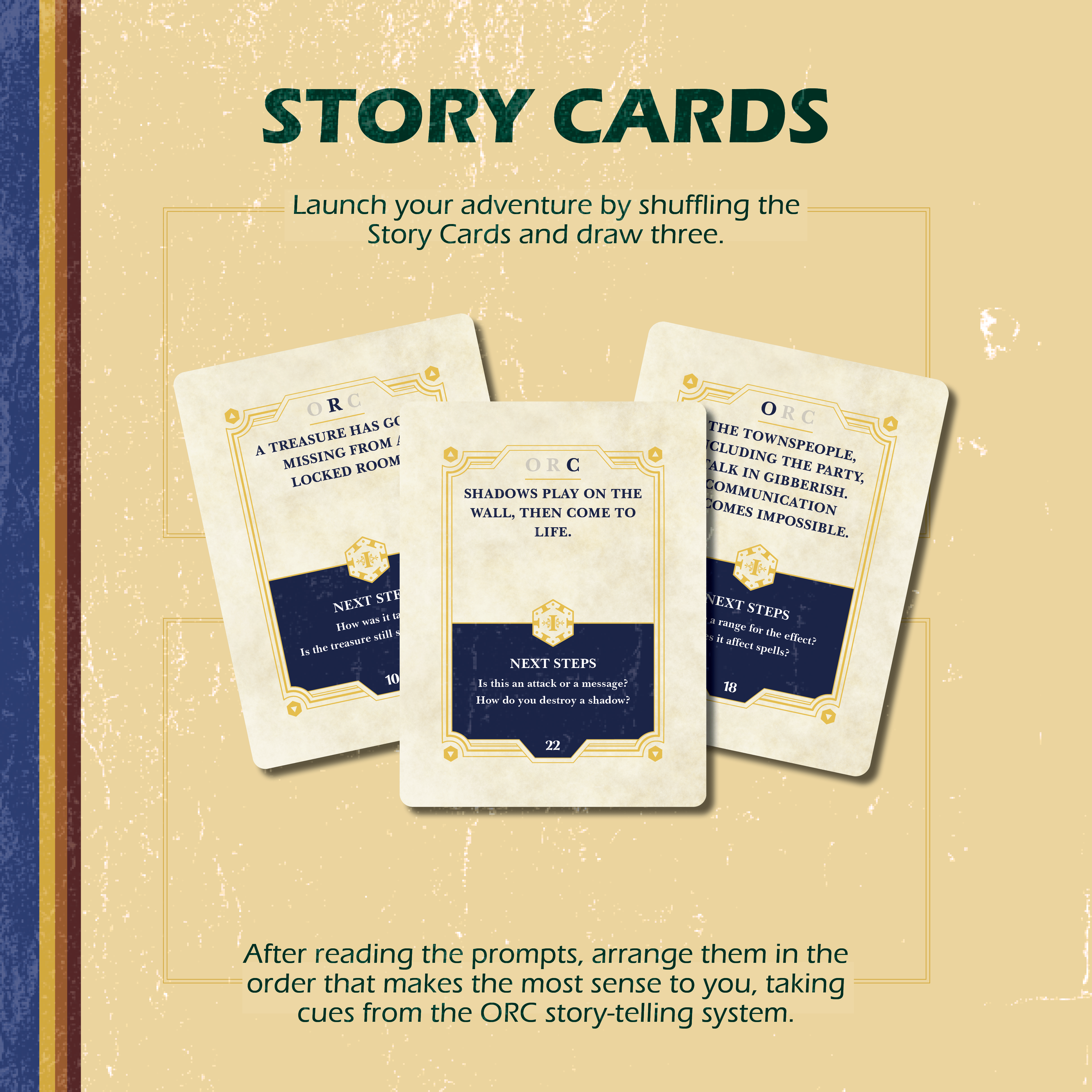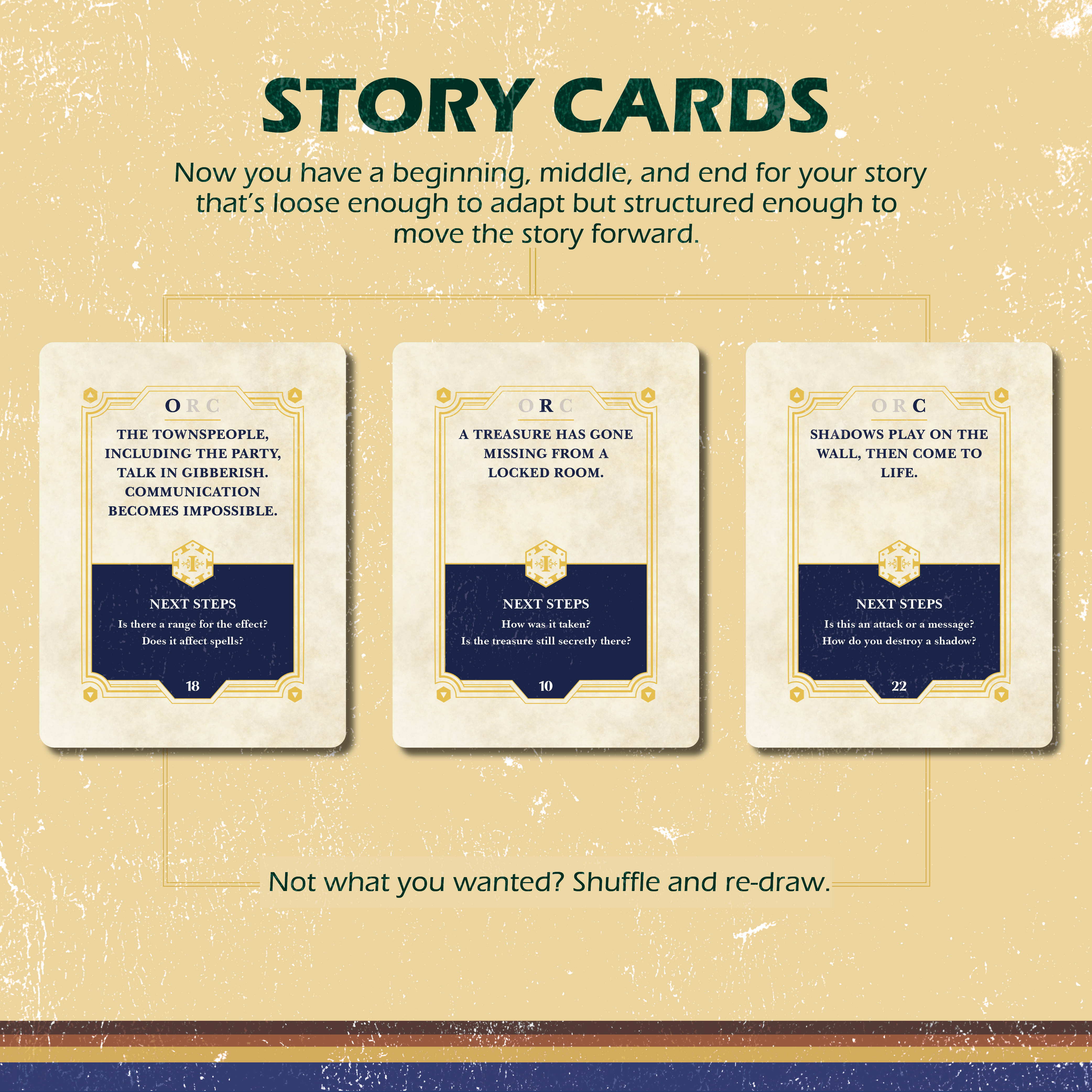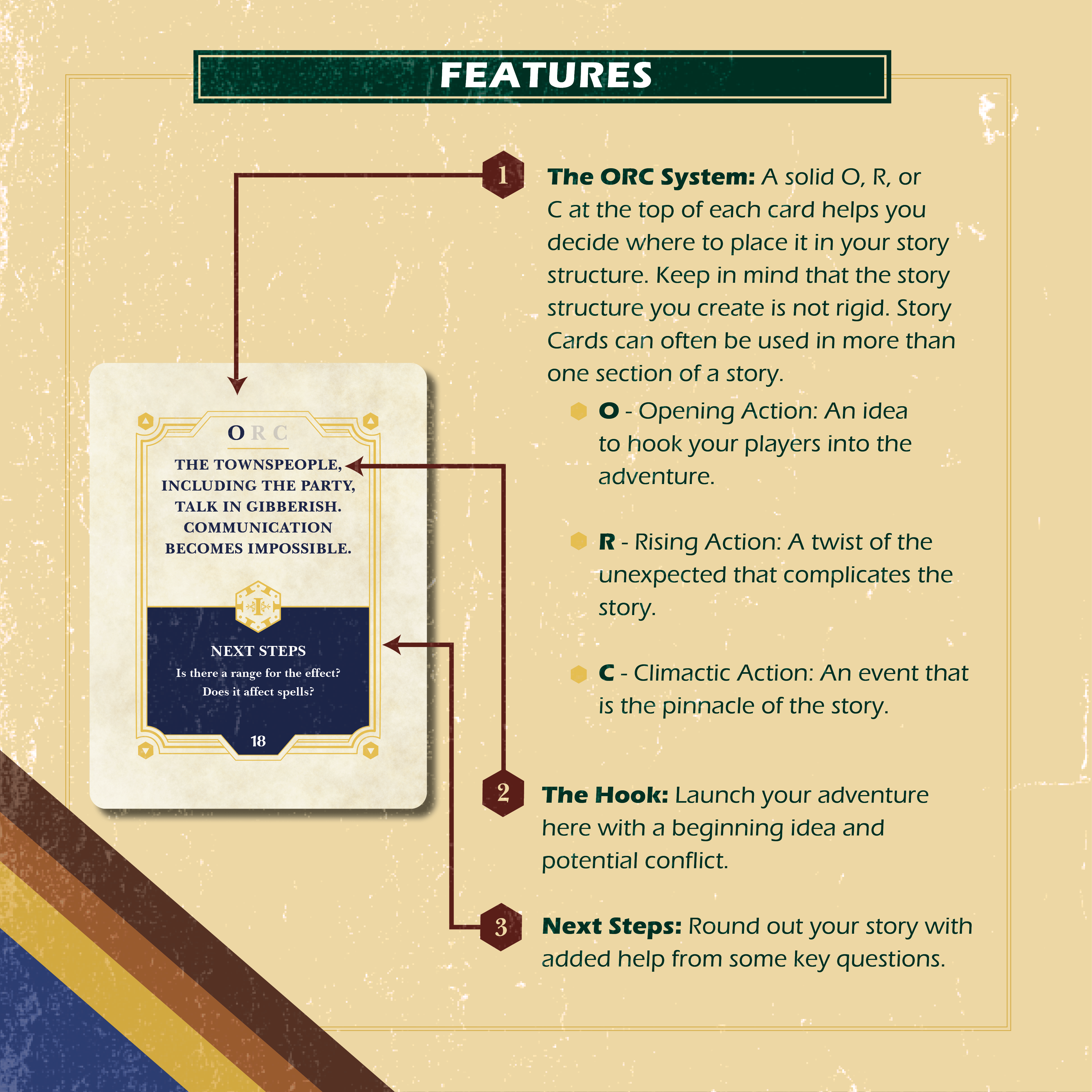 Deck of Stories Volume 2
Even MORE story prompts and adventure hooks! Deck of Stories: Volume 2 has an additional 50 creative Story Cards waiting for you, designed to fit seamlessly into the entire Deck of Stories series.
With the Deck of Stories ORC Storytelling System, you can pick and choose your cards based on whether you need an opening act, a moment of rising action, or a jolt of climactic action! At the bottom of each card is a hook that allows you to create an idea for potential conflicts and some suggested next steps to round out your story.
 Flexible storytelling and creative problem solving are hallmarks of any great board game, and with Decks of Stories: Volume 2 to keep things unique and surprising, you're sure to impress even the most seasoned RPG players. Whether you're leading your players through a mysterious bazaar, deciphering ancient maps, or visiting a fortune teller, you'll be able to test your players at every turn.
There are even a few extra blank cards when you think of an idea that's just too good to forget!
Sale price

$25.00 USD
Regular price
(/)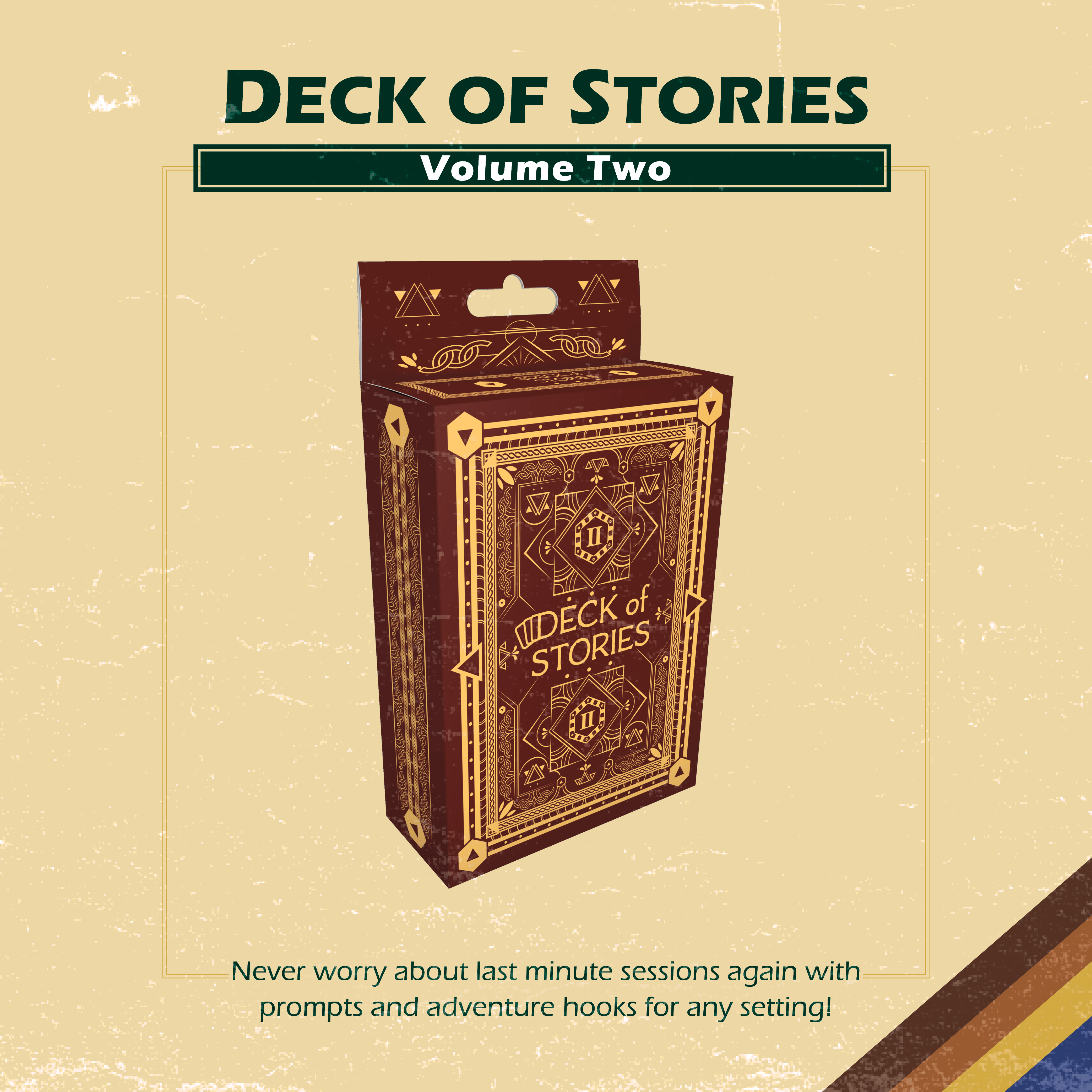 Deck of Stories Volume 2
Sale price

$25.00 USD
Regular price
Choose options