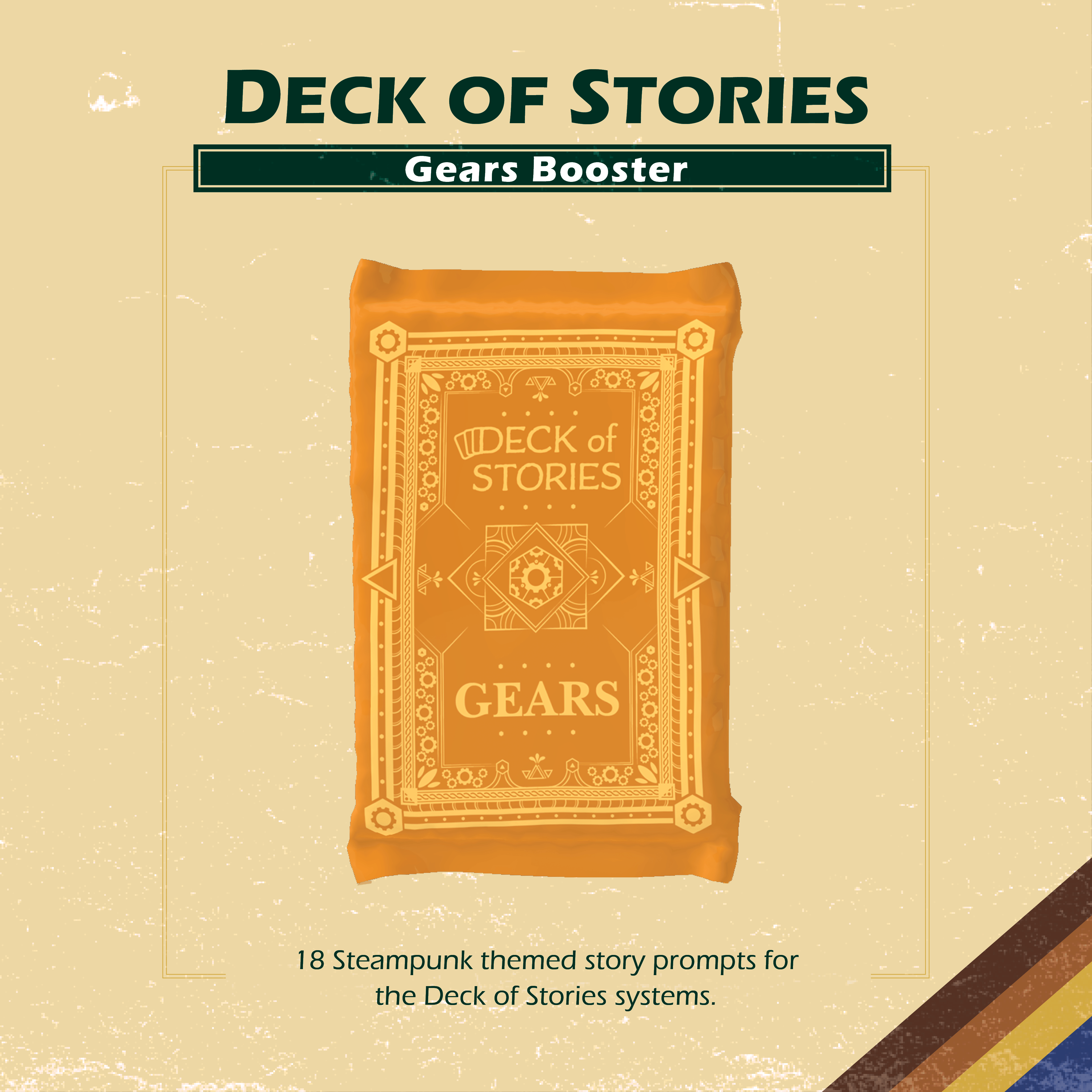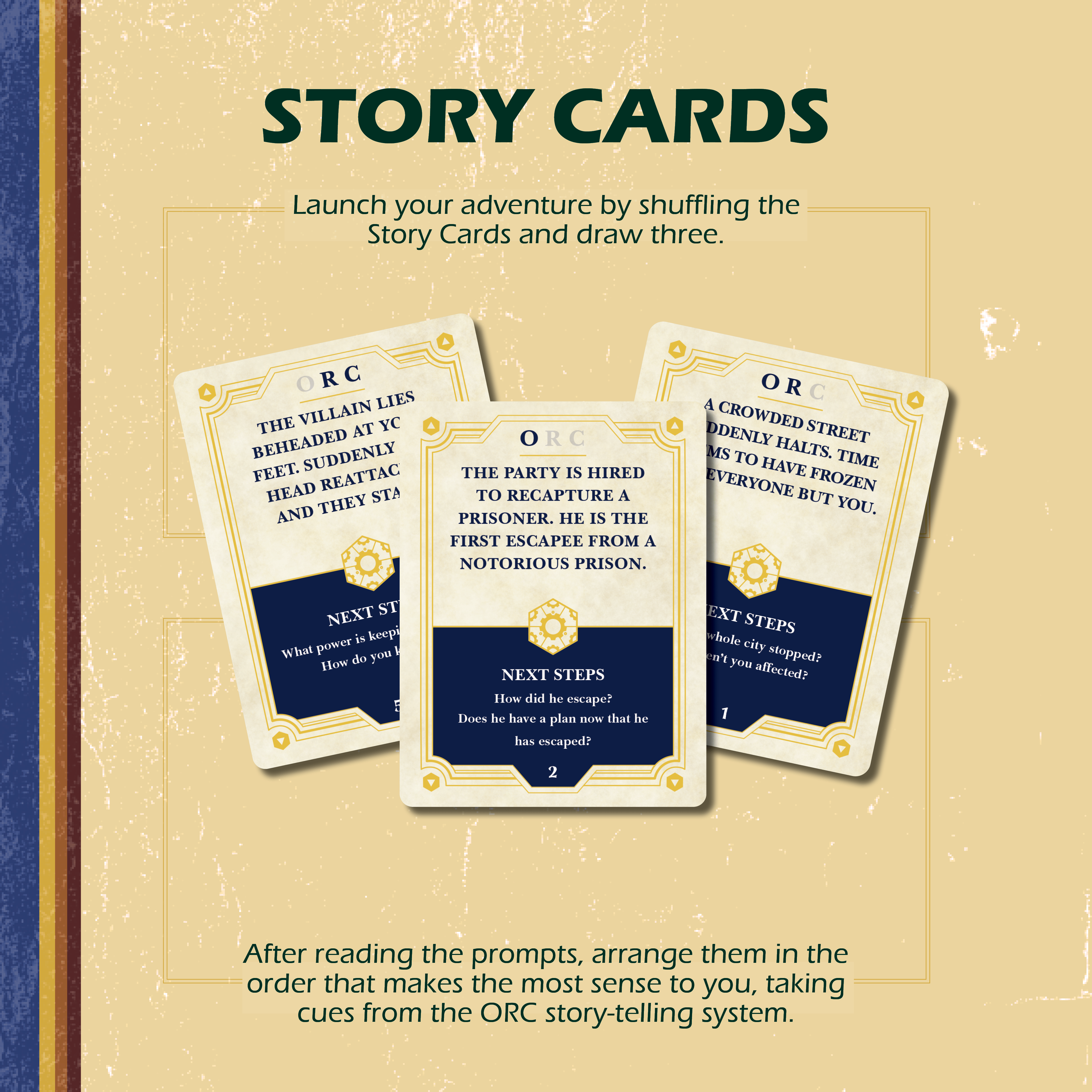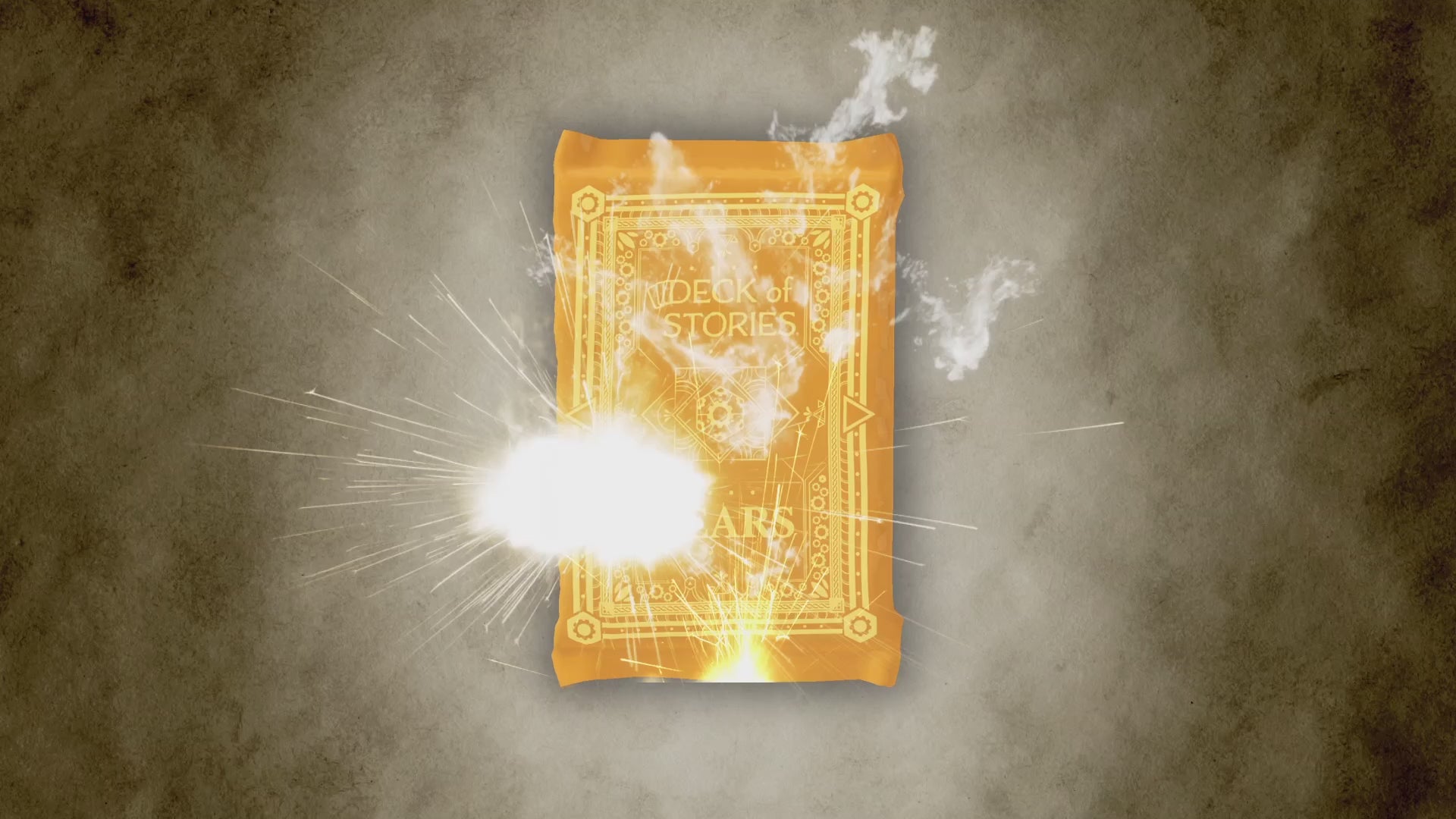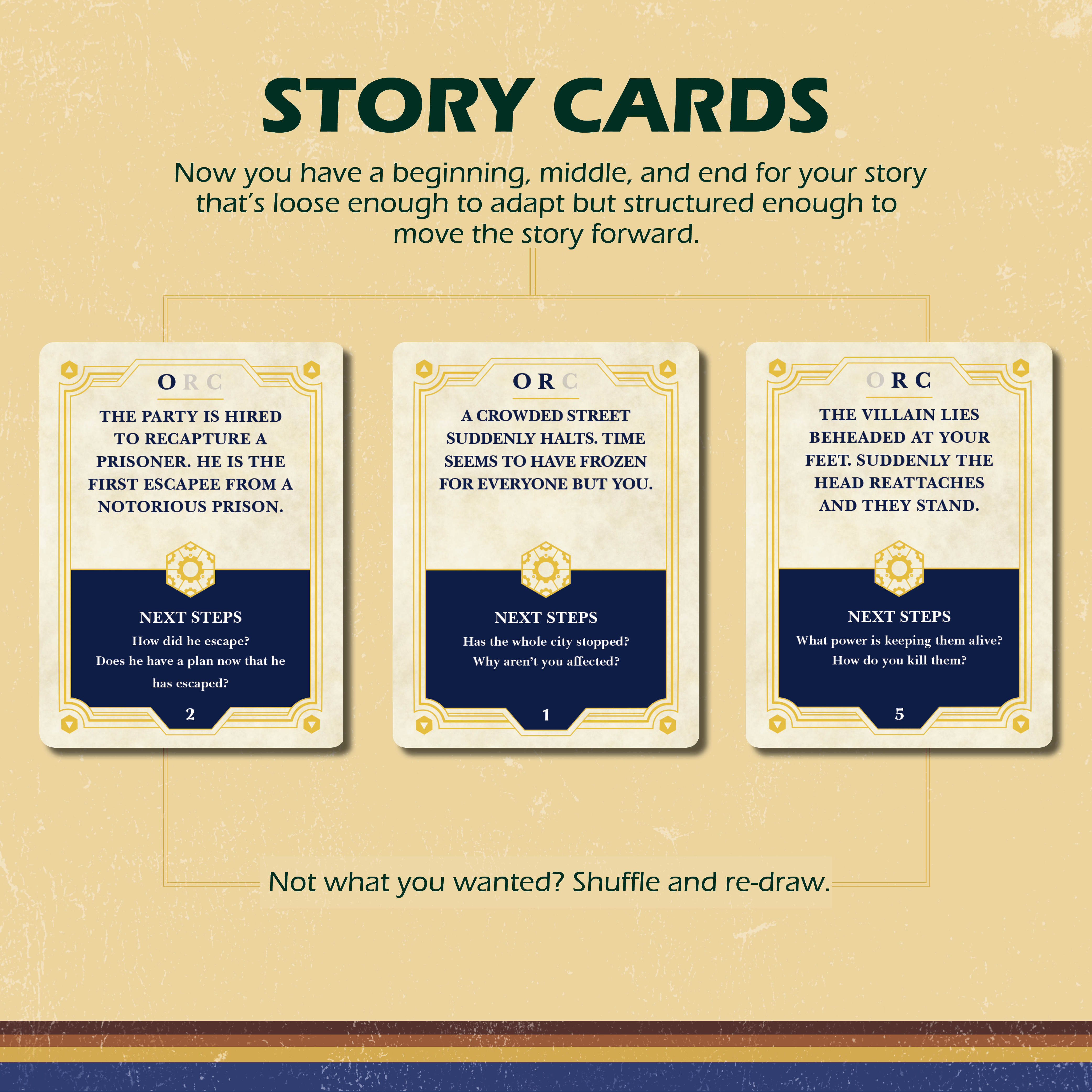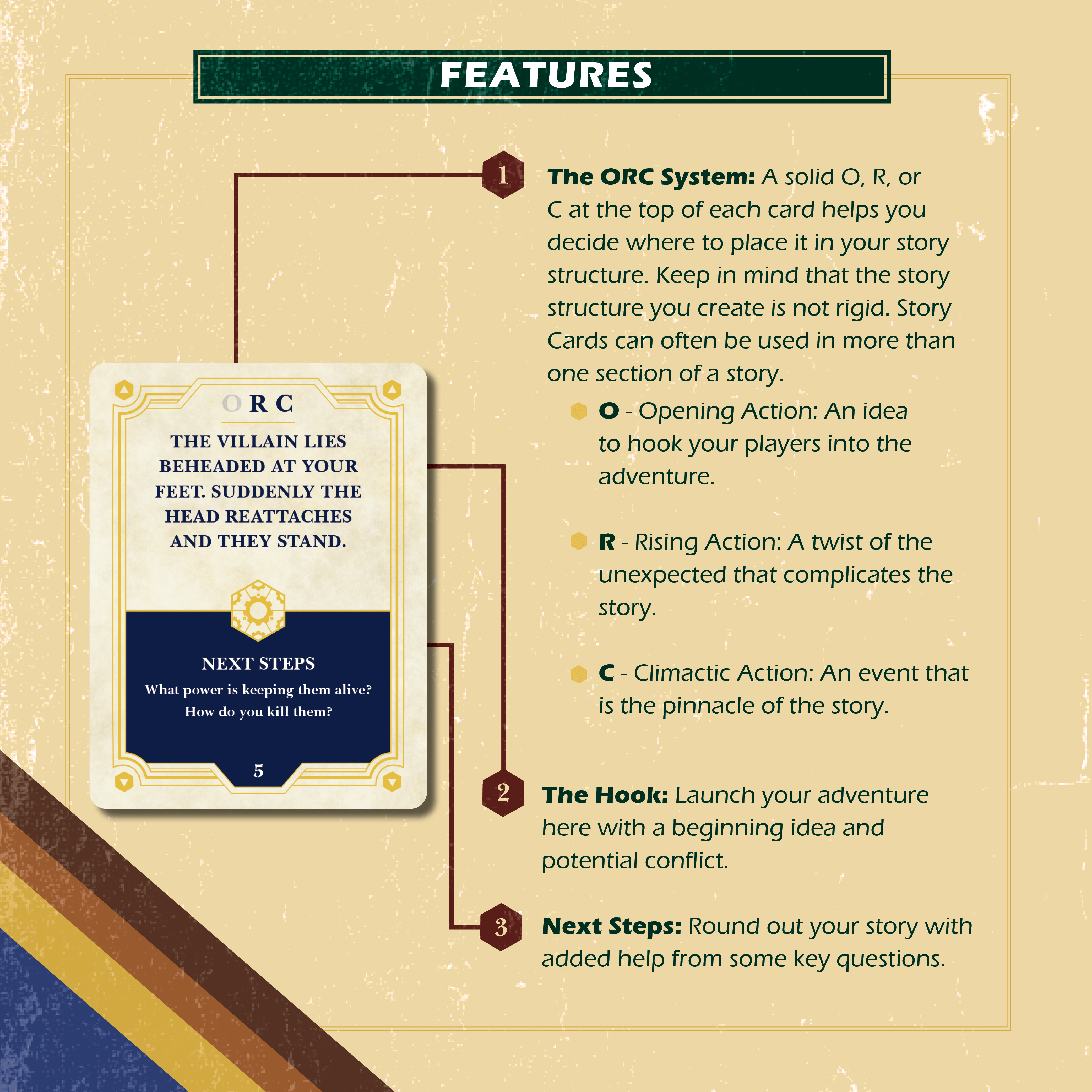 Deck of Stories - Gear booster
The Deck of Stories: Gears Booster features 18 steampunk-themed story hooks that are only found in this expansion. This pack is perfect for anyone playing in the world of Eberron or other RPG adventures like it.
With the Deck of Stories ORC Storytelling System, you can pick and choose your cards based on whether you need an opening act, a moment of rising action, or a jolt of climactic action! At the bottom of each card is a hook that allows you to create an idea for potential conflict and some suggested next steps to round out your story.
  If your adventurers are fans of all things retro-futuristic, Deck of Stories: Gears Booster will help you set the stage for your next campaign. Whether you're exploring ruins, battling mysterious constructs, or rescuing an airship, you'll be able to test your players at every turn.
Sale price

$12.00 USD
Regular price
(/)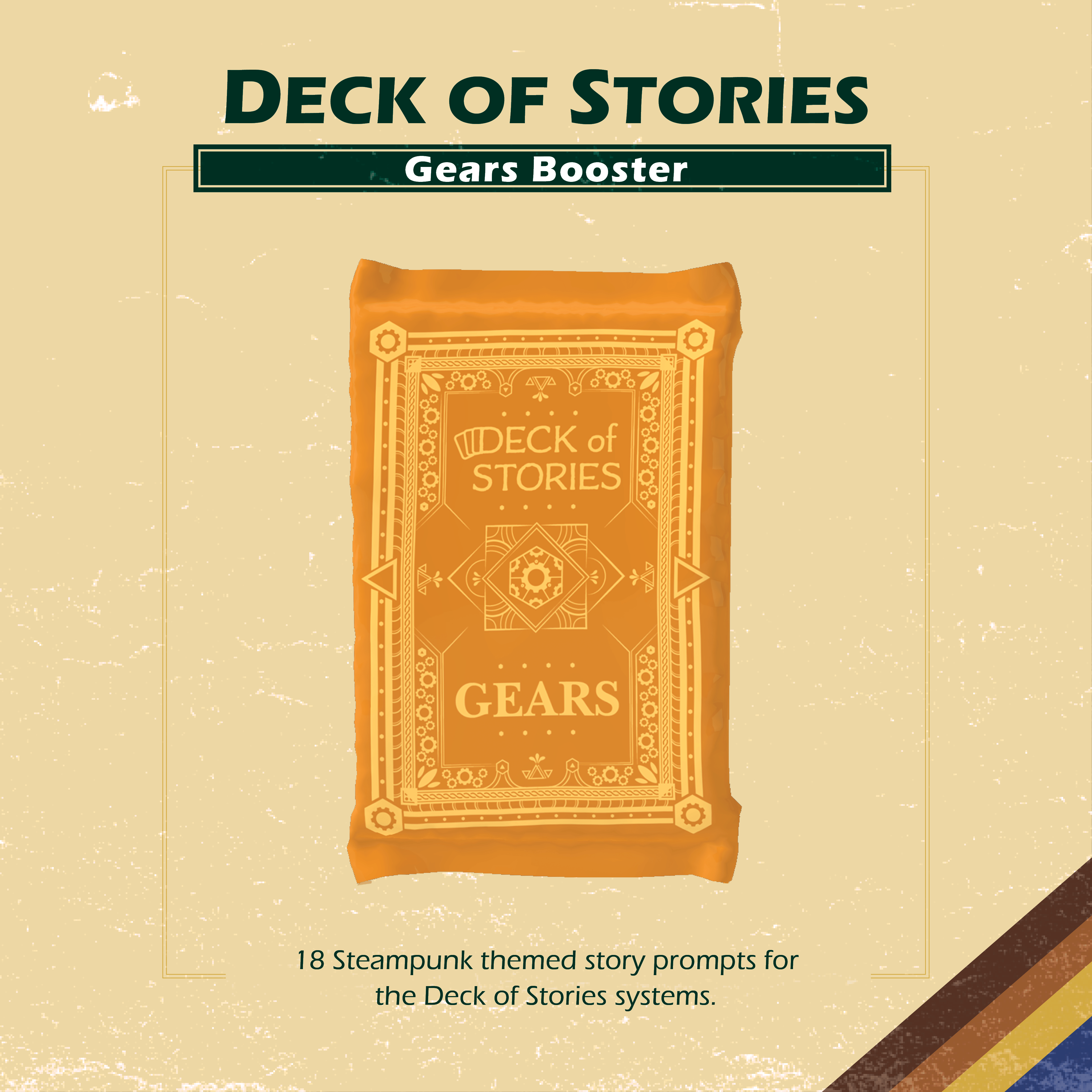 Deck of Stories - Gear booster
Sale price

$12.00 USD
Regular price
Choose options